Case Study #3
Repossession case prevented from proceeding via the putting in place of a Personal Insolvency Arrangement – PIA.
This is an example of a single parent of one teenage child in employment with a car. In this case the individual had a principal private residence with a judgement mortgage. The debtor was working full time until being made redundant, she retrained and obtained a full time position. The debtor is currently undertaking further training. While the individual had a reasonable level of income and had disposable income at the end of each month, it was insufficient to meet all of her debt obligations.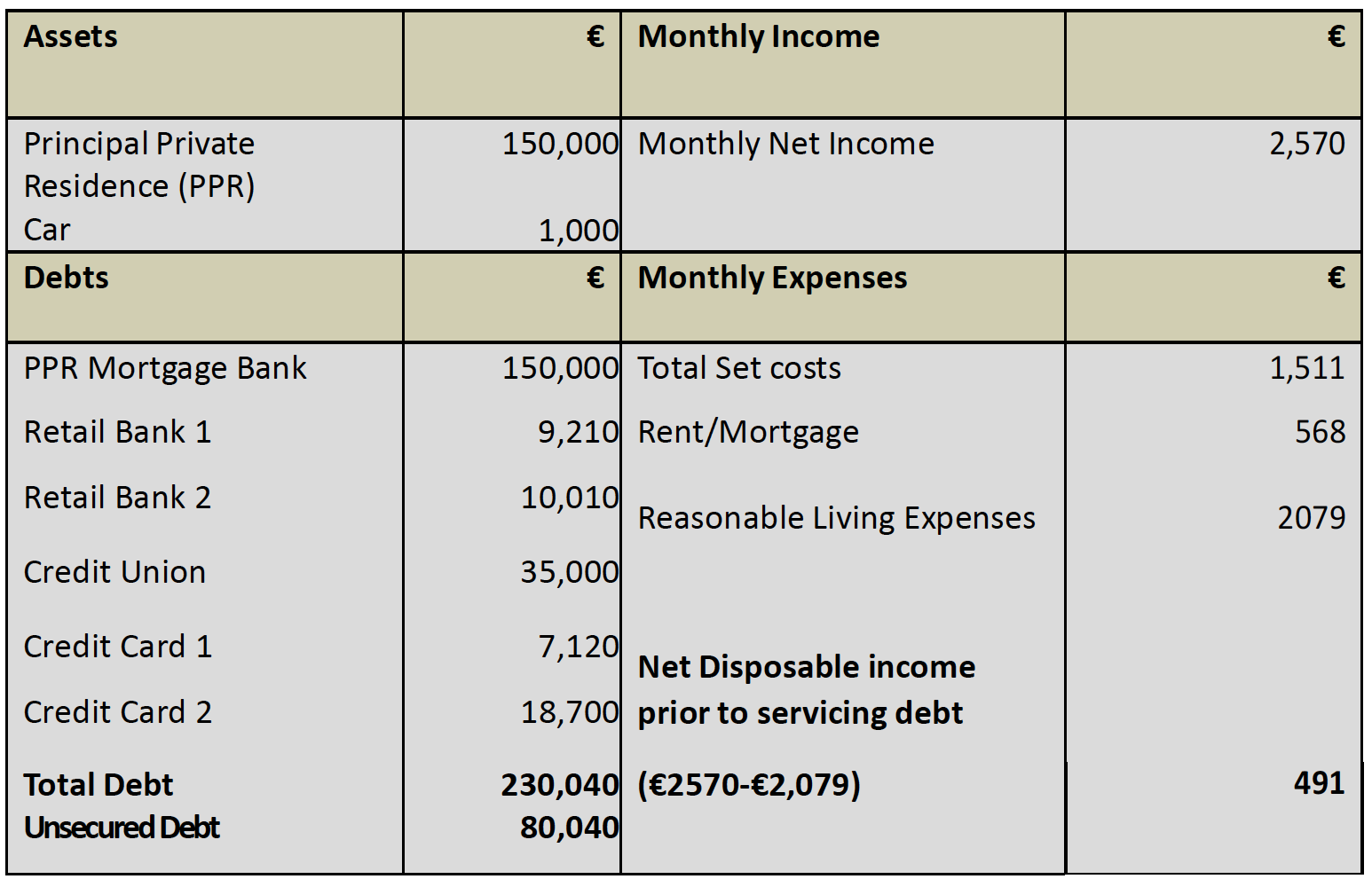 The debtor was granted an adjournment to their home repossession hearing to explore a PIA. The Personal Insolvency Practitioner proposed a PIA which will last for the full 72 month term.
The debtor will continue to service the PPR mortgage with the associated payments (€568) to be prioritised over other debt payments. The mortgage arrears will be capitalized on the coming into effect of this PIA and current tracker interest rate of EBC +1.2% to be fixed for the duration of the arrangement. The creditor who holds the judgement mortgage has agreed to waive their security and be treated as unsecured debt.
Over the term of the PIA the unsecured creditors will receive a total dividend of 55%.